The Project
Durex was a client of Iris Worldwide and they were looking to roll out a new initiative to advertise some new products they had rolling out. The site was meant to be a one-pager that promoted sexual health with a bit of fun and humor.
Process
While the site itself was pretty simple, it was a priority to make it fun and a bit of an interactive experience to promote people exploring all of the information it was presenting.
After a few discussions with the creative team, it was decided that the site would change its state depending on what information was visible at the time. This required the site to be aware of what points were being read and then change UI accordingly. Durex provided the images and videos and I was responsible for executing the design.
This one was a fun project because we checked in with Durex as development went along to make sure we were on track and they were a lot of fun to work with.
When the site was completed, it was sent to Durex for final approval and then launched.
Tools/Frameworks
This one relied on the good ole web standards of HTML, Common Javascript, and hand-coded CSS. The video was embedded using a custom HTML5 web player.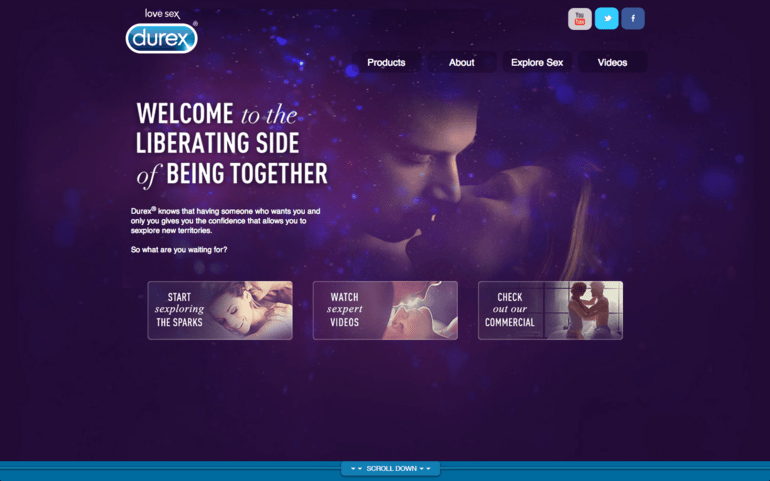 get closer index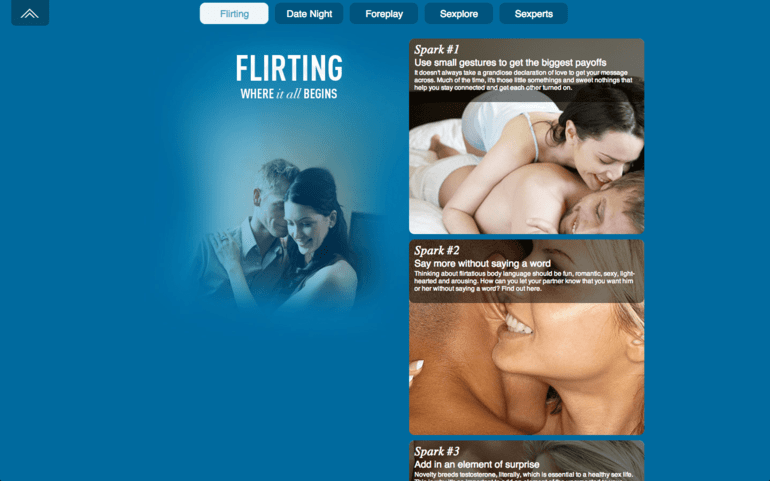 get closer flirting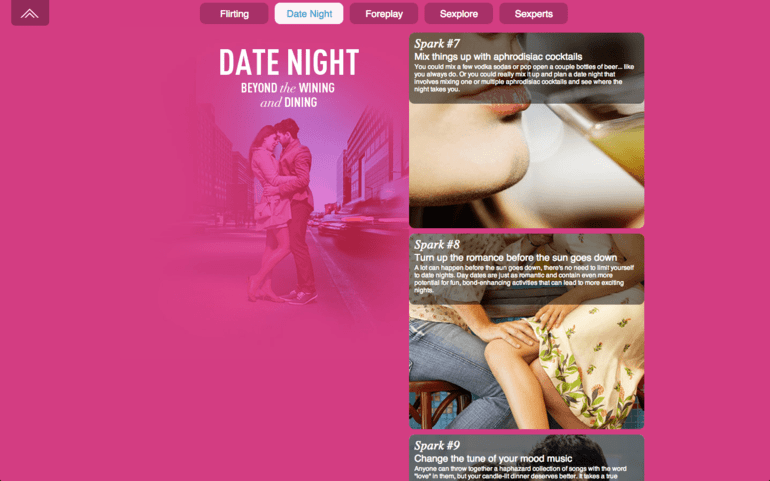 get closer date night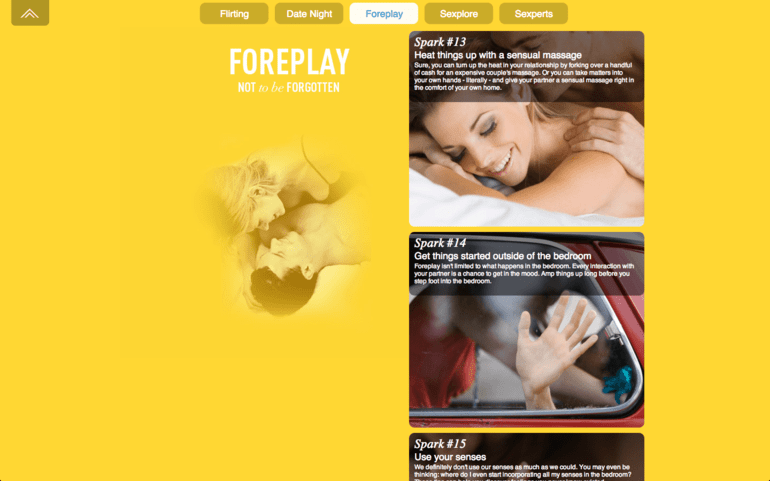 get closer foreplay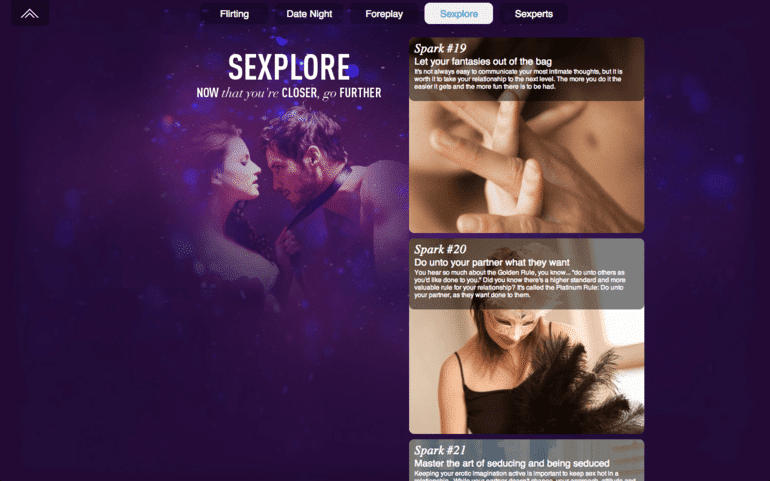 get closer sexplore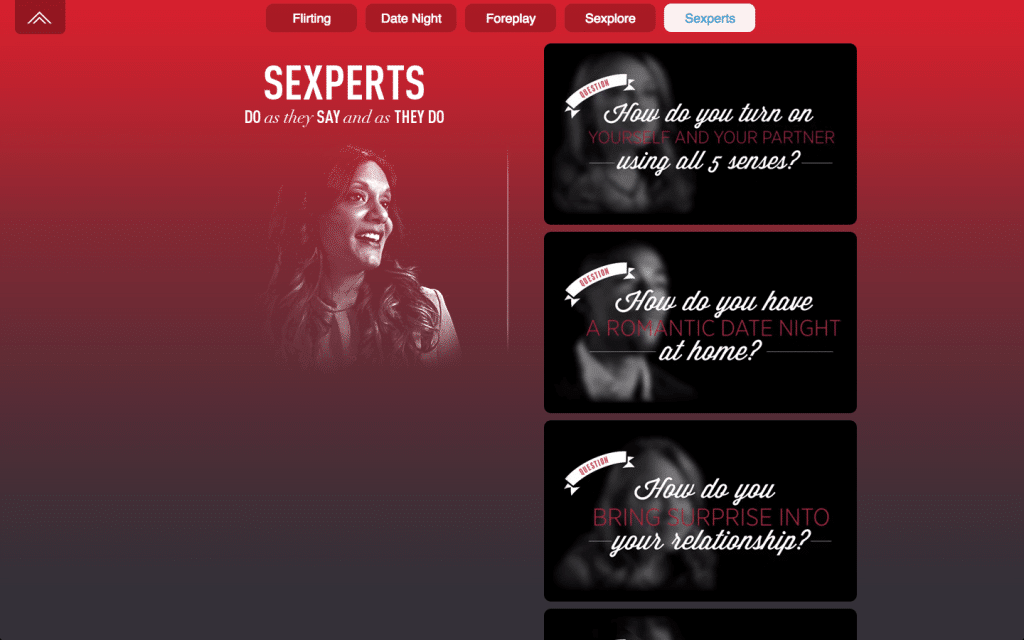 get closer sexperts